How Much Information Do You Need to Divulge Following A Car Accident?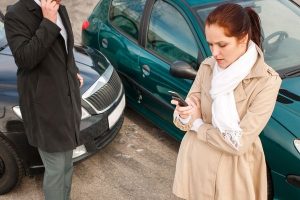 No one ever plans on crashing their car, yet it has been reported that 1 out of 5 motorists are involved in a motor vehicle accident every year. Even minor fender-benders can leave drivers shaken and not thinking clearly. That's why it's important to have a plan in place—just in case.
The first thing to do in a car accident, if possible, is to assess your injuries and those of all others involved. The next step is to call the police so that an official accident report can be filed and processed. Then comes the exchange of information—but how much personal information are you obligated to divulge to the stranger you just accidentally bumped into? Read "You've Been in A Car Crash in NJ. What Info Should You Exchange?" to learn more.