State May Get Tougher on First-Time DUI Offenders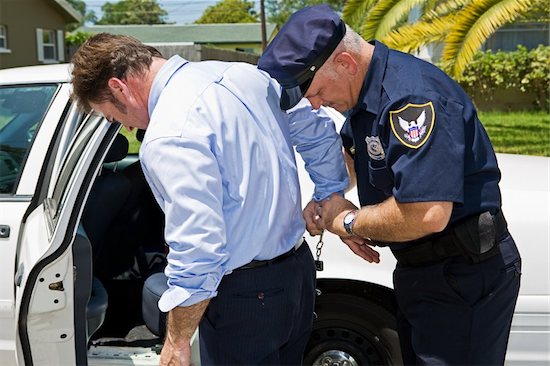 The Senate Judiciary Committee recently approved a bill that would change the State's drunk driving laws, particularly for first-time offenders.(1)
The bill would require everyone convicted of a DUI to have an ignition-locking device installed in their cars, even first-time offenders, t. The device requires the driver to take a breath test before starting the car. If alcohol is detected, the car's ignition will lock. Currently New Jersey only requires installation of these devices for repeat offenders or first-time offenders with a blood alcohol level (BAC) of 0.15 or higher. New Jersey's legal limit is 0.08. (1)
The theory behind this change is that the objective of the law is not so much to punish drunk drivers as to prevent future DUI-related accidents. Statistics show that in 2010, drivers under the influence of alcohol were involved in 102 fatal accidents in the State. (2)
Opponents of the proposed bill say that it is not fair to treat first-time offenders the same as repeat offenders, especially if the first-time offenders' blood alcohol level (BAC) is only slightly above the State's legal limit. They argue that resources would be better used for treating alcohol addictions.
New Jersey currently has some of the toughest drunk driving laws in the nation with penalties that include significant fines and extended suspension of drivers' licenses, imposed on a increasing scale depending on the number of prior convictions. (3) Supporters of the proposed bill, however, argue that these laws have not been effective enough in protecting the public from drunk drivers. About 75% of the people whose licenses are suspended due to a DUI conviction do not stop drinking and continue to drive without their license, according to a study by the New Jersey Law Revision Committee. (1)
The proposed bill includes specific time periods for the ignition-locking devices to remain on offenders' cars. For first-time offenders, the requirement would be three to six months for a BAC below 0.10 and seven months to one year for a BAC above 0.10. The time period would increase to two to four years for second-time offenders and ten to twenty years for third and subsequent offenders. (1)
In addition, the bill would impose a restricted-use license on offenders. This license would allow DUI offenders to drive for work purposes between certain specified hours and destinations. Drivers with restricted-use licenses would be required to display a placard on their cars while driving. (1)
The bill still needs to be voted on by the full Senate and could see further amendments before that time. If it is adopted, New Jersey won't be alone in this restriction. New York already requires ignition-locking devices for all first-time DUI offenders.
If you or someone you know needs assistance with a DUI offense in or around Hunterdon County, NJ, contact the experienced and thorough personal injury lawyers at Ragland Law Firm of Lebanon, NJ.
(1) http://www.phillyburbs.com/news/local/burlington_county_times_news/senate-panel-advances-bill-requiring-all-dwi-offenders-to-install/article_65c750a0-b328-5d8e-a1a7-ea0eb1a02755.html
(2) http://www.nj.com/news/index.ssf/2012/06/nj_senate_panel_to_consider_up.html
(3) http://interlockfacts.com