What's in Your Child's Trick-or-Treat Bag?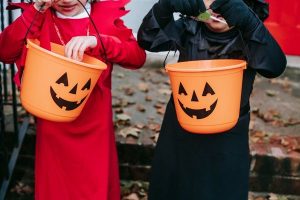 The frights and thrills associated with Halloween are meant to be in good fun. Children dress in costumes and venture past the witches, ghosts and goblins that haunt their neighborhoods for the night, to be rewarded with candy and other edible treats. But, for children with food allergies, those treats can lead to serious injury.
Reading the ingredients on food packaging labels doesn't always tell the whole story. Understanding the manufacturing process can be just as important as knowing the ingredients when it comes to avoiding allergens. For example, did you know that those miniature candies so popular this time of year might not be the same as their full-size counterparts?
To learn what you can do to make sure all the ghouls and goblins who ring your doorbell this Halloween can safely enjoy their treats, read "Avoid a Food Allery Scare on Halloween."