Are Advancements in New Vehicle Technology a Help or a Hindrance?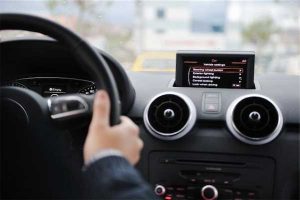 Car buyers today are hard-pressed to find vehicles that aren't equipped with technologies designed to make things easier and safer for drivers, but do these technologies actually accomplish that? Not according to recent research by the AAA Foundation. In fact, the research has shown that voice-activated programming takes drivers' attention away from the road for longer than they realize, increasing the risk of crashes and injuries.
One of the problems is that drivers often find the in-vehicle "infotainment" systems complicated and frustrating. Is the technology at fault or is it the way in which drivers use the technology that causes the problem? Read "Deadly distractions? . . ." and decide for yourself.