The Fight Against Fatigued Driving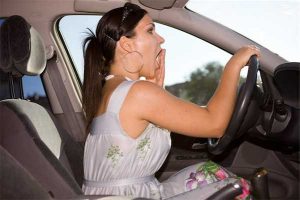 Every state in the nation has laws against drunk driving, and most have laws against using cell phones and engaging in other distracting behaviors while behind the wheel. Few states, however, have addressed the dangers of fatigued driving.
New Jersey is one of only two states that currently have laws designed to crack down on fatigued driving. Under New Jersey law, sleep-deprived drivers involved in fatal accidents could face charges of vehicular homicide.
It is estimated that sleep-deprived drivers are involved in more than 300,000 accidents every year and that over 6,000 of those accidents are fatal, according to a recent study by the AAA Foundation for Traffic Safety. Often drowsy drivers can exhibit behaviors similar to those of drunk drivers – impaired judgment, slower reaction times – putting them at greater risks for accidents. The condition is difficult to prove and few law enforcement officers are trained to recognize it. To learn more about the dangers of drowsy driving, the efforts that could help reduce the associated risks, and why enforcement of these efforts is so difficult, read "Why It's Hard to Crack Down on Drowsy Driving."