December is National Drunk and Drugged Driving Prevention Month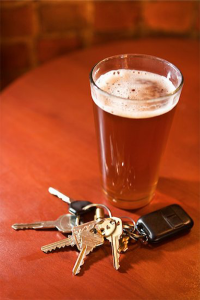 Each year for the past several years the National Highway Traffic & Safety Administration (NHTSA) has designated December as National Drunk & Drugged Driving Prevention Month to reinforce the message that driving while impaired by drugs or alcohol is a risk to everyone on the road. In connection with this campaign, the New Jersey Licensed Beverage Association once again will join forces with Uber in efforts to keep impaired drivers off the road this holiday season. See http://herocampaign.org/2015/11/uber-offering-free-rides-from-bars-during-holidays/ for details.
The NHTSA recognizes that strides have been made in reducing the number of alcohol-related accidents over the past several decades, but NHTSA admits more work needs to be done to stop people from driving under the influence of drugs, including marijuana and prescription medications.
Penalties for driving under the influence of drugs or alcohol vary by state. New Jersey takes these offenses seriously and imposes stiff penalties for those arrested for DUI and DWI violations. For information on these penalties, see http://www.state.nj.us/mvc/Violations/dui.htm.