Keyless Ignitions: A Convenience or A Safety Hazard?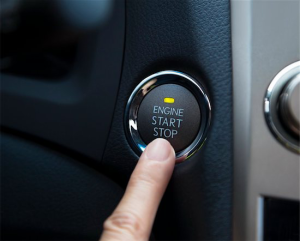 Most new cars today come equipped with a keyless ignition feature that allows the driver to start the car without ever taking the key from his or her pocket or purse – they simply push a button. While many drivers quickly grow to appreciate this new convenience, some claim keyless ignition systems are defective and pose a potential deadly hazard.
Class action lawsuits have been filed against car manufacturers alleging that the keyless ignition feature makes it too easy for drivers to unintentionally leave their cars running. When this happens in an enclosed garage, carbon monoxide fumes can build up and potentially enter the attached homes threatening the safety of the home's occupants.
An article appearing recently on www.nbcnewyork.com titled, "I-Team: Class Action Lawsuits Expose Potential Dangers of Keyless Ignitions," details one case of carbon monoxide poisoning claimed to be connected with the keyless ignition issue and discusses the class action lawsuits car makers are now facing.