Increased Pedestrian Fatalities: A Pandemic Side-Effect?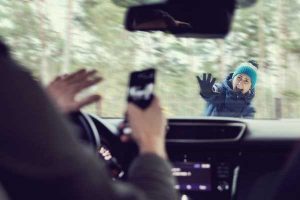 Across the country, pedestrian fatalities have risen at alarming rates, surpassing pre-pandemic levels, according to recent traffic safety reports. Last year, New Jersey reported the highest number of pedestrian deaths due to motor vehicle accidents in 30 years
Why the drastic increase? Some traffic specialists attribute it to a side effect of the recent pandemic citing rising anxiety levels, increased anger, pandemic drinking, and "social disengagement" as having a negative impact on drivers' attention to basic safety measures. Others believe that an aging population more vulnerable to such accidents, as well as the increased popularity of larger vehicles play a role. Read "Pedestrian Deaths Spike in U.S. as Reckless Driving Surges" to learn more.