Minimizing the Risks of Halloween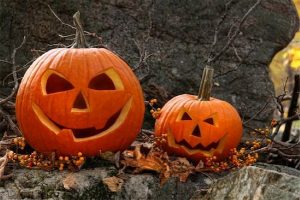 It seems like almost from the moment summer ends and school starts, kids (and by default their parents) start thinking about Halloween: the costumes, the parties, the trick-or-treating and, of course, the treats. It's a fun time of year, but it is also one that is fraught with risks.
Almost everything associated with the holiday – from the decorations to the costumes to the treats – harbors the potential for injury. As a parent, you want to make sure your kids' costumes won't catch fire, cause them to trip or impede their vision, and that they use caution when walking on dark roads. Property owners want to provide a safe path for trick-or-treaters and hosts want to take care that their guests are aware of possible food allergens. Fortunately, there are still two weeks before the holiday – plenty of time to take an assessment and remedy any risks you may find. This Halloween safety checklist can help you identify some potential problems you may otherwise overlook.