Tips for Keeping Young Passengers Safe This Winter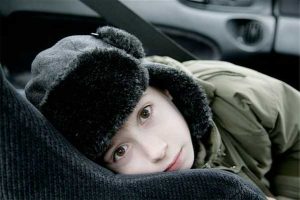 The recent drop in temperature was a sudden reminder that winter is on its way – time to break out the heavy coats and other cold weather gear. For drivers, it's also time to reassess your safety checklist before hitting the road, especially when travelling with young children.
The National Highway Traffic Safety Administration (NHTSA) reminds us that it can be just as dangerous to leave young children alone in a car during the winter as it is in the summer. Children are more susceptible than adults to injuries from the cold.
In light of this, it can be challenging to keep young children warm and safe while  in the car. Bulky winter clothing can interfere with the harnesses of child car seats, resulting in a fit too loose to protect the child in the event of an accident. For tips on how to overcome this and other winter hazards, read the NHTSA's article "Keep Your Little Ones Warm and Safe in Their Car Seats."