Restrictions on Teen Driving Privileges Can Save Lives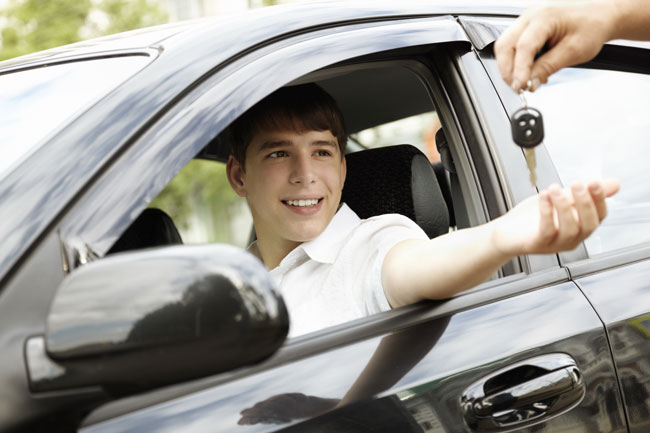 Most teenagers cannot wait to get their driver's license, but a little patience can avoid years of frustration as one New Jersey teen learned recently.
Last month, an unidentified 15-year-old learned he may not be eligible for his driver's license until he turns 35, all because of an impetuous act. According to reports, the teen took his father's brand new car for a joy ride without permission. Things went from bad to worse when the teen lost control and crashed into the pickup of an off-duty New Jersey police officer. No injuries were reported in the accident, but the pickup was totaled. (1)
While that penalty may seem stiff, New Jersey takes its driving laws seriously, particularly where teen drivers are concerned. In this State a person can obtain a probationary driver's license at 17. This license restricts these young drivers from having more than one additional passenger (parents, guardians and dependents excluded) in the car, and prohibits driving between the hours of 11:01 p.m. and 5:00 a.m., with certain exceptions allowed for work and religious reasons. (2)
Earlier this month, a rash of fatal motor vehicle accidents involving teens flooded the news:
• In Illinois, four teens died after their car plummeted into a creek;
• In Ohio, six of eight passengers in an SUV designed to carry five people were killed when the car ran off the road into a pond;
• In Texas, five teens were killed when the driver ran a stop sign and crashed into a gas tanker. (3)
New Jersey also has its share of fatal accidents. However, graduated driver licensing systems, like New Jersey's system, have have been recognized by the Center for Disease Control and Prevention (CDC) for limiting the number of fatal accidents involving teens. Statistics show more than 40% of crashes involving teen drivers result from their inability to recognize road hazards, a skilled that is learned and not instinctive. Probationary license restrictions are designed to give teens driving experience under less risky conditions. (3)
According to the National Highway Traffic Administration, the number of teenage driver deaths increased dramatically from January through June 2012: 107 involving 16-year-old drivers and 133 involving 17-year-old drivers died in traffic accidents between January and June, a 19% increase from the same period a year before. However, statistics also show that beginner driver deaths have dropped significantly in states with the strongest restrictions on these drivers, including limits on the number of passengers and on driving during night hours. (4)
Unfortunately, laws can't prevent all accidents, and even minor accidents can result in costly damages and potential lawsuits. If you have a teen that has been in an accident or a traffic violation, contact the personal injury lawyers at Ragland Law Firm.
(1) http://www.newjerseynewsroom.com/state/teen-takes-parents-mercedes-without-permission-totals-policemans-truck
(2) http://www.nj.gov/mvc/Licenses/gdl_definitions.htm
(3) http://www.cnn.com/2013/03/12/travel/teen-drivers
(4) http://news.msn.com/us/deaths-of-teen-drivers-jumped-in-early-2012