When Spectators at Sporting Events Get Injured, Who Is Liable?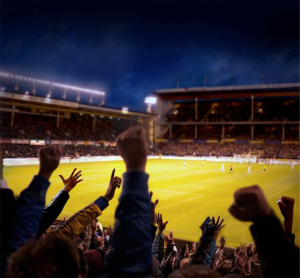 Stories about professional and student athletes suffering game-related injuries are common in the news and recently have led to stricter rulings concerning practice drills to help ward against heat-related injuries and improved safety equipment to guard against concussions and other impact-related injuries. But what happens when spectators get injured at sporting events? Who is liable then?
The answer relies largely on the circumstances surrounding the injury. Different injuries can have very different outcomes, as illustrated by the following cases.
The first case involves a New Jersey woman who fell down an elevator shaft as she was exiting the stadium at Fenway Park in Boston, MA. It was reported last week that the 22-year-old filed a lawsuit on December 18 against the owners of Fenway Park and the Connecticut-based elevator company, Otis, for injuries she sustained in the fall. According to the reports, the elevator door swung inward "like a doggie door" after the woman "brushed against" it, creating a fall hazard. She then fell down the elevator shaft, sustaining injuries to her brain, spine and face, resulting in medical expenses in excess of $250,000.(1)
In a separate case, a New Jersey mother lost her appeal of a suit she brought against her local school board, claiming the board's failure to put up a protective fence led to injuries she sustained while attending her son's high school baseball game. While sitting in the stands watching the pre-game warm-up, the woman suffered injuries to her face after being hit with a baseball. The N.J. Appellate Court determined that a Superior Court judge was correct in his earlier ruling that the woman had failed to show that the board's failure to build a higher fence was "palpably unreasonable" and, as a result, her claim against the school board was denied.(2)
Generally speaking, injuries to sports spectators occur for one of three reasons:
Inherent risk relating to the sport being watched, including foul balls, errant pucks and even athletes who jump or dive to make a catch;
Actions by a third party attending the sporting event, which can include actions of other spectators or venue employees; and
Defects in the venue unrelated to the event itself.
For a lawsuit to be successful, it would have to be proven that there was an injury that was caused by the conduct of the defendant not related to the natural course of the game and that the defendant breached the duty of reasonable care owed to the injured party by some action or lack thereof.(3)
In the first case mentioned above, the accident did not relate to the sport itself, but rather to a condition in the venue. A report from a Massachusetts State Department of Public Safety supervisor who investigated the accident, disclosed that evidence suggested it was unlikely the woman had exerted enough force on the door to exceed the maximum impact the door should have been able to handle and that further evidence of recent repeated repairs to the door indicated the integrity of the door itself may have become compromised.(1)
By contrast, injuries suffered by the woman in the second case related directly to the sporting event she was there to watch. It is presumed that spectators assume at least a certain portion of the risk associated with attending the sporting event. In some cases, simply buying a ticket to a sporting event releases both the venue and the team from injuries that may occur during the natural course of the event.(3) In this specific case, the Appellate Court determined that the woman failed to prove that either a dangerous condition that led to her injury existing or that the conditions that did exist posed a "reasonably foreseeable" risk.(2)
Spectators at sporting events should keep in mind that they hold a certain amount of liability for any injuries they may incur. Whether or not anyone else shares in that liability depends on the circumstances of the injury.(3)
http://www.bostonglobe.com/business/2014/12/18/woman-sues-fenway-park-over-elevator-fall/MdV2zdWf72JffpZRnp8bnI/story.html