When Toy Shopping, Choose Safety This Holiday Season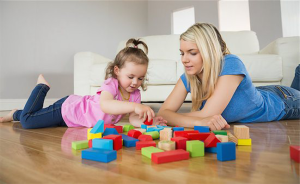 This is the time of year when parents and other well-meaning adults rush to satisfy the holiday wish lists of children everywhere. A recent study, however, reminds shoppers of the need to balance the wants of the child with safety.
The recently released study was the first long-term look at toy-related injuries in children younger than 18 years old and covered the period between 1990 and 2011. According to this study, toy-related injuries increased by 40% over the past two decades, accounting for 195,363 emergency room visits by children in 2011, an increase over the 121,249 emergency room visits in 1990. The rate of toy-related injuries for every 10,000 children rose to 26.9 in 2011 from 18.9 in 1990.(1) These numbers, however, only represent those children treated in emergency departments and not at doctors' offices or urgent care centers.(2)
This increase in injuries was attributed largely to foot-powered scooters. The rate of injuries related to other toys, ranging from toy food to toy weapons, essentially remained steady during that same period.(1)
The Consumer Product Safety Commission (CPSC), which publishes annual safety reports on products including toys, however, contends that the overall rate of toy-related injuries has remained steady since 2009, but agrees that ride-on toys, particularly scooters, lead the list of dangerous toys. For 2013, the CPSC reported 52,500 scooter-related injuries among children.(1)
Since 2008, federal law has mandated that all toys designed for children age 12 or younger and sold in the United States must first be tested by a third party for safety regardless of where the toys were manufactured. Prior to 2008, this safety standard was voluntary.(3)
According to the CPSC, younger children and boys are more at risk for toy-related injuries. The CPSP further stated that falls were the most common cause of injury.(1) Choking is another common hazard, particularly among children age three and younger. Other potential injuries include:
Reactions to exposure from lead or other harmful chemicals used in the manufacture of the toys;
Complications from the accidental ingestion of batteries or magnets;
Cuts from jagged or sharp edges of broken toys;
Hearing damage from excessive exposure to loud noises from toys.(4)
To help cut down on the number of toy-related injuries, the CPSC requires toymakers to label toys that can be dangerous for young children. These age-appropriate ratings refer to the safety factors of the toy and not to the intelligence level or physical capabilities of the child. Children three years old and younger have a tendency to put everything in their mouths, so small objects including marbles, balls, buttons, etc., pose a safety hazard for them, whereas older children may be more at risk from toys that have a tendency to break exposing sharp or jagged edges.(5)
Following are some guidelines for purchasing age-appropriate toys:
Avoid small toys for infants to preschool-age children. Use a choke tube or toilet paper roll to measure whether a toy is too small for a young child.
Make sure battery cases are secured and cannot be pried open by children. Exposure to battery fluid can cause chemical burns or internal bleeding if ingested.
Look for adjoining parts that can pinch small fingers.
Make sure riding toys, including wagons and rocking horses have safety straps and are secure enough to avoid tipping.
When purchasing ride-on toys, including scooters, bicycles, skates, and skateboards, also purchase helmets and other safety equipment.
Choose soft-tipped or suction cup toy arrows or darts.
Look for the UL label on electronic toys, which indicates the toy has met the Underwriters Laboratories safety standards.(5)
The way in which children use toys can be as important to their safety as the toy itself. The CPSC reminds parents to check all toys periodically to make sure there are no broken pieces, splinters, rust, or exposed or removable parts. If toys are broken, discard or repair them immediately. Also, make sure children put their toys away after use so they do not pose a tripping hazard.
Finally, the CPSC warns that toys obtained from vending machines or won at fairs and carnivals are not subject to the safety standards mentioned above and should be inspected carefully before given to children.(5)
Perhaps the best defense of all in protecting children's safety is to supervise their playtime to make sure they are using the toys as intended and that the toys themselves are in good condition.