Two Recent Blasts Serve as Reminders to Take Precautions to Avoid Gas Explosions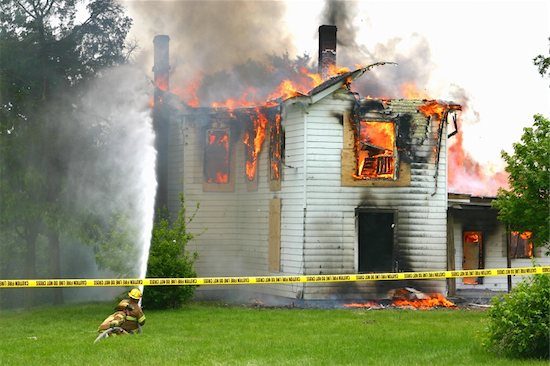 In the past two weeks, two major explosions occurred in New Jersey and neighboring New York City, resulting in lost lives, numerous injuries and devastating property damage. Both explosions are suspected to be the result of natural gas leaks.
On March 4, an explosion tore through a Ewing, N.J. townhouse complex, killing one resident and injuring seven others. More than 20 units were damaged, leaving their residents displaced. (1) One week later, on March 12, a similar explosion destroyed two five-story buildings in New York City's East Harlem section. That explosion left eight people dead and around seventy injured. (2)
Investigators have attributed the New Jersey explosion to workers accidentally cutting the pipeline near the townhomes. At the time of the explosion, a contractor retained by Public Service Electric & Gas (PSE&G) was working on an electrical problem at one of the residences in the area when the crew accidentally cut a nearby pipeline. At some point during the repair work, the leaking gas was somehow ignited causing the explosion. It was reported that the contractor, Henkel & McCoy, had previously been cited by the Occupational Safety and Health Administration (OSHA) for violating signaling and warning sign requirements on two separate excavation projects and fined an aggregate of $112,000. (1)
The exact cause of the New York explosion remains under review, but investigators have pointed to an aging infrastructure as a possible contributing factor. In fact, experts have attributed age and construction as the two leading causes behind pipeline fractures, sharing an almost 50/50 responsibility. (2) Environmental factors, such as excess salt levels in the groundwater, can also play a role in the deterioration process. (3) Utility companies perform periodic tests on their pipelines to identify any corroded or weak spots so that repairs can be made before the pipes erupt. That holds true with New Jersey utility companies, too.
Over half of the homes in the U.S. are heated with natural gas, according to PSE&G. Natural gas, like all fuels, should be handled carefully. (3) Utilities have a responsibility to maintain the lines that carry their services to their customers. State and local authorities in New Jersey, as well as in New York, have a responsibility to ensure that the utilities are doing their jobs. And ultimately consumers have a responsibility, too.
Natural gas is odorless. Utility companies add a chemical giving the gas a distinct odor that makes leaks more easily detected. If you detect a strong odor or a hissing sound, report it immediately to the gas utility's emergency number or to emergency services (911). Avoid using electrical appliances and even cell phones in the immediate area as they could emit sparks which could, in turn, ignite the gas. (4)
Anyone who has cause to dig, from professional contractors to individual property owners, must report their plans before beginning the work. This requirement pertains to all excavations, whether it's for a new home or a new mailbox. In New Jersey contractors and property owners alike can use the State's One Call program to report all digging projects. Call 811 or 800-272-1000 to file your plans at least three business days prior to the date on which work is scheduled to begin. The appropriate utility companies will then be notified and will come to the site to mark where there lines are located. Gas lines will be marked in yellow. You will be notified if there are no affected utilities in the area. (5)
Once the utilities are marked or you are notified otherwise, digging may begin. The law prohibits mechanical digging within two feet of a marked utility. Any digging done beyond that parameter must be done by hand. Damages to any utility line should be reported immediately. (5)
Failure to abide by the call-before-you-dig law can result in you being liable for damage to property or to your own or someone else's safety.
(1) http://uk.news.yahoo.com/contractor-nj-blast-faced-100k-fines-224942815.html?.tsrc=lgwn#Al5lA34
(2) http://news.msn.com/us/how-gas-leak-disasters-happen
(3) http://nj1015.com/the-dangers-of-gas-lines-audio/
(4) http://www.ehow.com/way_6170944_do-natural-gas-leak.html