Did Safety Violations Lead to Worker's Death?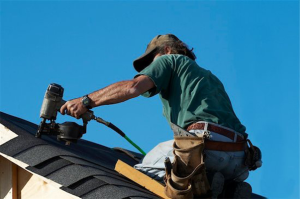 A New Jersey roofing company was fined more than $43,000 recently for safety violations believed to have contributed to the accidental death of one of its workers last August.
The Occupational Safety and Health Administration (OSHA) cited S&S Roofing for one repeated violation and three other safety violations found in connection with the worker's death. It was reported that the worker was using a manually-operated hoist to lower tools to the ground, which caused the hoist to tip and fall over the roof's edge. In the process, the boom of the hoist struck the worker, knocking him approximately 25 feet to the ground. He died several days later from his injuries.
The company had been cited a number of times in the past for violations relating to a lack of proper protections for its employees. For further details, read "Worker's death spurs $43K in fines against roofing company."